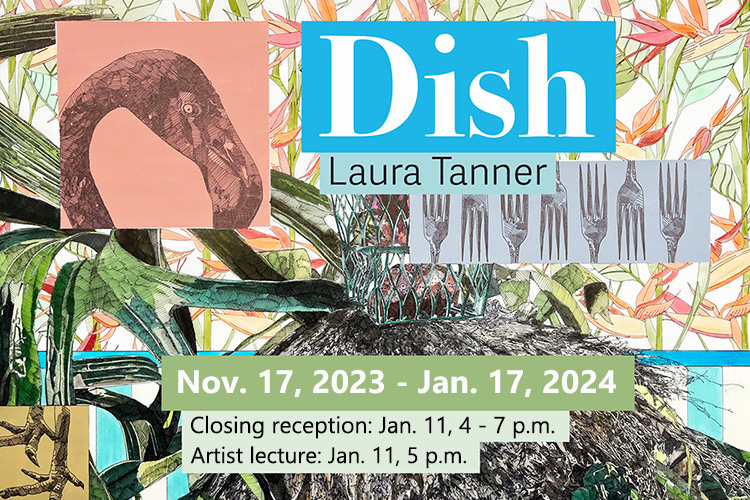 "Dish" is an ongoing project by Laura Tanner, assistant professor of Visual Arts and Art History at Florida Atlantic University. Straddling drawing and social practice, Laura Tanner's works act as archives of regional foodways, shedding light on how recipes and traditions surrounding the gathering table reflect collective identity. Through collaborations with historical institutions and local communities, she reveals challenges confronting communities across America and exposes the extraordinary disparity between perceived and experienced narratives as told by those who are enduring them.
In addition to the drawings, the exhibition will include recipes and personal narratives about food traditions printed in a series of catalogs and in an online archive. The printed catalogs are designed in the same vein as community/Junior League cookbooks, alluding to the activist history of informal cookbooks as the sustenance of change in America. Visitors to the exhibition's opening are invited to bring a written recipe or food story with a connection to South Florida.
Tanner is asking contributors to consider the following questions: What is your relationship to the South Florida landscape? How has it changed throughout your life? What foods did you grow up with? What is South Florida food? How has it changed? Who sits at your table?
Tanner has exhibited nationally and internationally, including exhibitions at the Springfield Art Museum, the Weatherspoon Art Museum, the Susquehanna Art Museum, and the Jonathan Ferrera Gallery. Her research has been supported through numerous fellowships and residencies, including A Studio in the Woods at Tulane University, the Ucross Foundation, and the Hambidge Center for the Creative Arts and Sciences. In 2023, select drawings from Tanner's ongoing project, "Dish," were selected for publication in the Fifth National Climate Assessment, a two-part congressionally mandated report by the U.S. Global Change Research Program with a mission to assess the science of climate change and variability and its impacts across the United States.
Exhibition Hours
Closing Reception: January 11: 4 - 7 p.m.
Monday, Tuesday, Thursday, Friday, and Saturday: 9 a.m. - 3 p.m.
Wednesday: 9 a.m. - 8 p.m.