2022 WINTER FACULTY EXHIBITION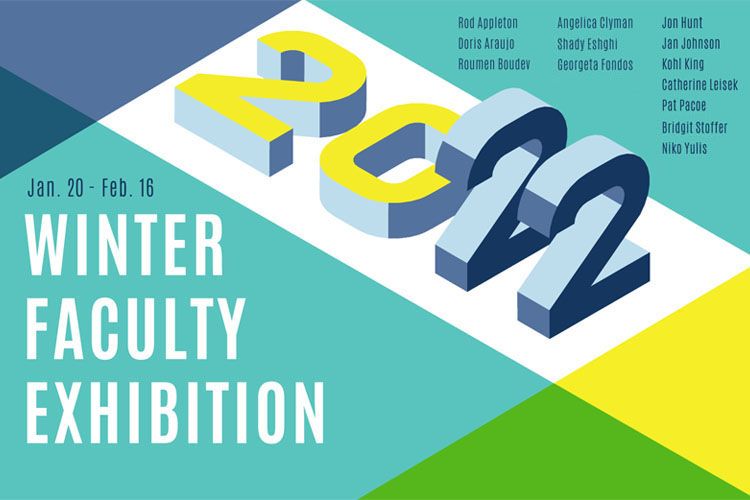 January 20 – February 16, 2022
The exhibit features recent works by a selection of Visual and Performing Arts faculty
and recognized artists, including Rod Appleton, Roumen Boudev, Angelica Clyman, Teresa Diehl, Shady Eshghi, Georgeta Fondos, Jon Hunt, Jan Johnson, Kohl King, Catherine Leisek, Bridgit Stoffer, and Niko Yulis. The eclectic exhibit incorporates various media and disciplines such as painting, drawing, ceramics, sculpture, digital art, printmaking, collage, textiles, and installation.
Gallery hours: Monday - Saturday: 9 a.m. - 3 p.m |  Wednesday: 9 a.m. - 8 p.m.