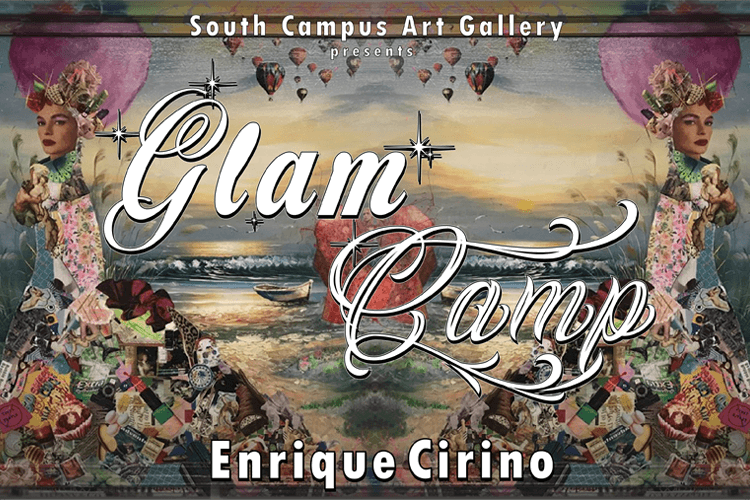 Cirino is a South Florida mixed media artist who is originally from Venezuela. His unique artworks entertain viewers by combining vivid colors and textures, showcasing personal memories, storylines, and narratives of love, loss, and excess. Mainly influenced by the extravagance of the Baroque and Rococo periods in Art History, Cirino also uses selected found imagery from his collection of magazines that range from as far back as the 1950s to the present day.
Through the medium of collage combined with acrylic and spray paint and any recycled surfaces, he can salvage, Cirino creates a renewed Pop/Urban feel in each of his pieces. Often his works have elaborate frames which are painted or collaged upon, making them integral to canvases and stories. His work not only reveals his absolute love and dedication to the aesthetic style of Camp, but he also feels his art encourages viewers to consider what their own views of beauty are; "It is important to me that my art makes you think, encourages you to develop a point of view, but also makes you feel a little bit uncomfortable," says Cirino.
GLAM CAMP will be open to visitors from January 31 to February 25. As we continue to find ways to keep everyone safe on our campus during the pandemic, there will be no opening reception, but visitors are welcome to view these layered works in person.
There will be an artist talk on February 3 at 2 p.m. via Zoom. Details will be available on the gallery's Instagram.
Opening hours are Monday - Thursday from 1-4 p.m. or by appointment. Contact Gallery Curator Kohl King at 954-201-8987 or kking2@broward.edu for private viewings or schedule class field trips.