From Here: Alumni Invitational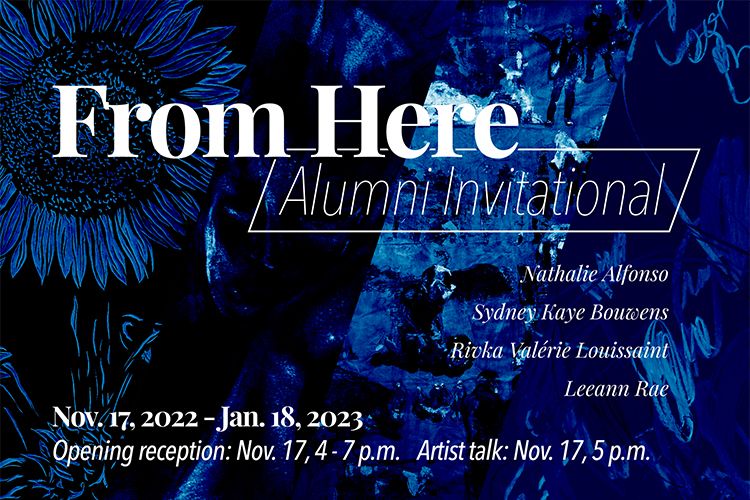 From Here features the work of four Broward College graduates who are building their art careers and making exciting work. The artists are: Nathalie Alfonso, who holds a Master of Fine Arts from Southern Methodist University; Sydney Kaye Bouwens, a graduate of the University of South Florida with a Bachelor of Fine Arts; Rivka Louissaint, who received her Master of Fine Arts from the University of California, Berkeley; and Leeann Rae is a Master of Fine Arts candidate at the University of Central Florida. These alumni artists give us a glimpse into their experiences through their unique outlooks through drawing, painting, printmaking, ceramics, installation, and sound.
Wednesday: 9 a.m. - 8 p.m.