Convergence: 44th Annual Student Exhibition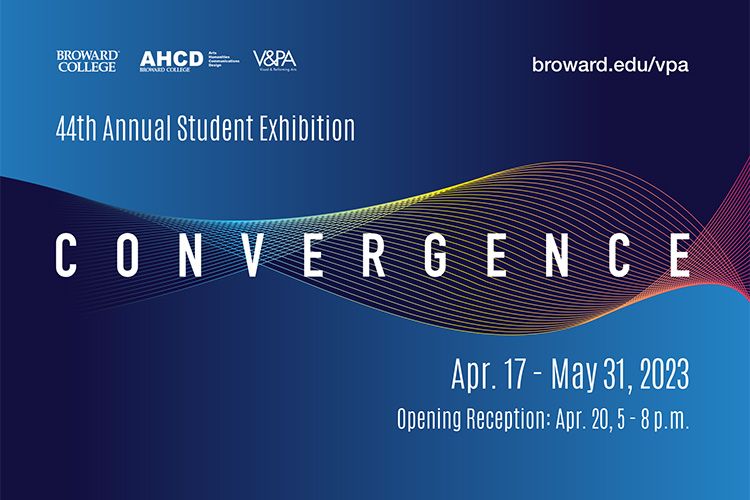 This juried exhibition showcases the works of some of Broward College's most talented art students. These emerging artists are offered a unique opportunity as they pursue careers in their field, allowing them to display their work in a professional gallery environment.
This year's juror is Laura Tanner, Assistant Professor of Visual Arts at Florida Atlantic University. She has exhibited nationally, including exhibitions at the Weatherspoon Art Museum, the Ogden Museum of Southern Art, and the Art on Paper fair during Armory week in New York City. Her work can be viewed at the Jonathan Ferrara Gallery in New Orleans or in the collection of the Weatherspoon Art Museum in Greensboro, NC. Tanner is also the Co-Producer and Co-Host of the podcast The Open Call.
As per tradition, the most exemplary works will be awarded during the reception night. Our juror, Tanner, will be responsible for choosing the recipients of such awards. There will also be a People's Choice Award chosen by the public (voting will begin on April 20 and remain open until April 26).
Please join us for an opening reception on April 20 from 5 - 8 p.m. to enjoy the student work, light refreshments, and an awards ceremony. The gallery is open Monday - Saturday from 9 a.m - 3 p.m. and Wednesdays from 9 a.m. - 8 p.m., and is closed from May 8 - 15 and May 29.