2022 International Education Week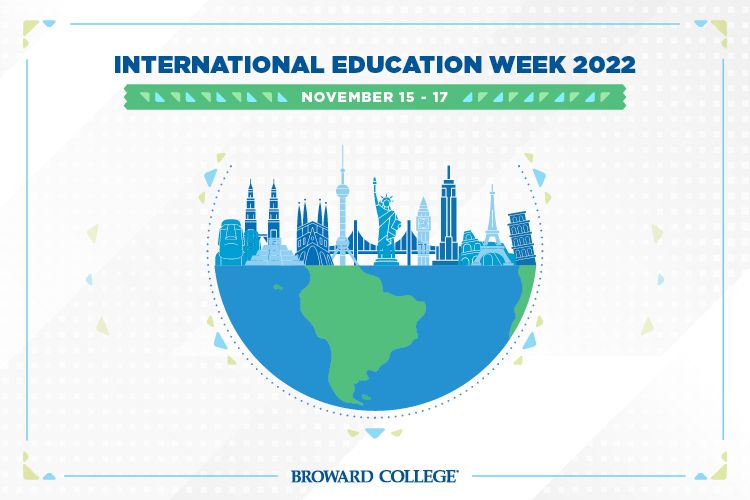 The Greene Institute for International Education is excited to highlight international education and exchange opportunities, and other global multicultural activities to celebrate INTERNATIONAL EDUCATION WEEK at Broward College.
From November 15 through to November 17, 2022, in-person events and activities as well as virtual ones have been planned by students, faculty, and staff.
To join in the celebration to commemorate international education and global exchange to cultivate and fortify a stronger understanding of one another, click on the programs for each campus below! Learn the nuances of cultural differences which impact business decisions, ponder on life between cultures, maybe sample a Spanish and/or French lesson with your fellow Seahawks, or showcase your native tongue by participating in the International Open Mic event! Check out the International Festival on South Campus, discover your hidden artistic talent at the Art Fest on North Campus or immerse yourselves in cultural song & dance at Central Campus.
Afraid you will miss out because of your hectic schedule? Join the virtual activities also listed in the programs below! Join in a scavenger hunt as your virtually globe trot or get to know the International Club members.
This is a wonderful opportunity to interact, learn from and celebrate with fellow Seahawks the rich diversity of our Seahawk flock!  Click on the programs below to find out more!


North Campus Flyer  Central Campus Flyer 

South Campus Flyer