Juxtaposition: 43rd Annual Student Exhibition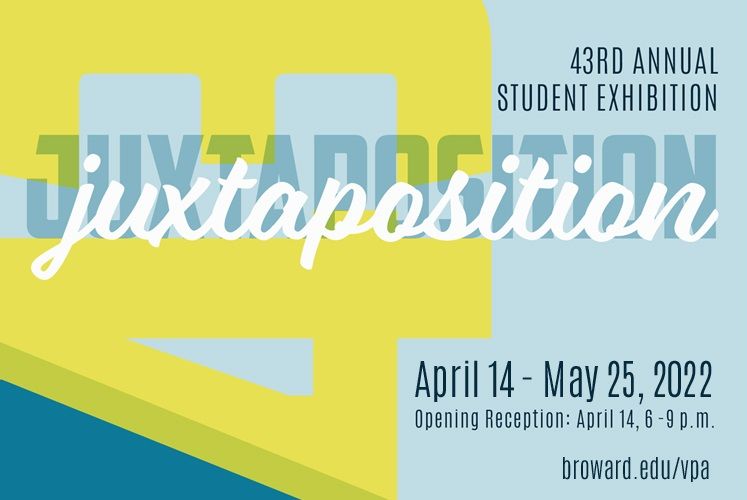 Juxtaposition, the 43rd annual student art exhibition, showcases the works of some of Broward College's most talented art students. This juried show is a unique opportunity for these emerging artists as they pursue careers in their field, allowing them to display their work in a professional gallery environment.
This year's juror is Meaghan Kent, Curator of Exhibitions at the Art and Culture Center/Hollywood in Florida. She is also the Founder of Site95, an organization that holds exhibitions in available spaces including Locust Projects, Abrons Arts Center, and public outdoor spaces in Miami and New York.
The most exemplary works are awarded prizes, including a People's Choice Award chosen by the public. To vote for this award, please visit the gallery from April 14 - April 20.
Dates:
April 14 - May 25, 2022
Monday, Tuesday, Thursday - Saturday: 9 a.m. - 3 p.m.
Wednesday: 9 a.m. - 8 p.m.