Broward Symphony Orchestra - Masterworks II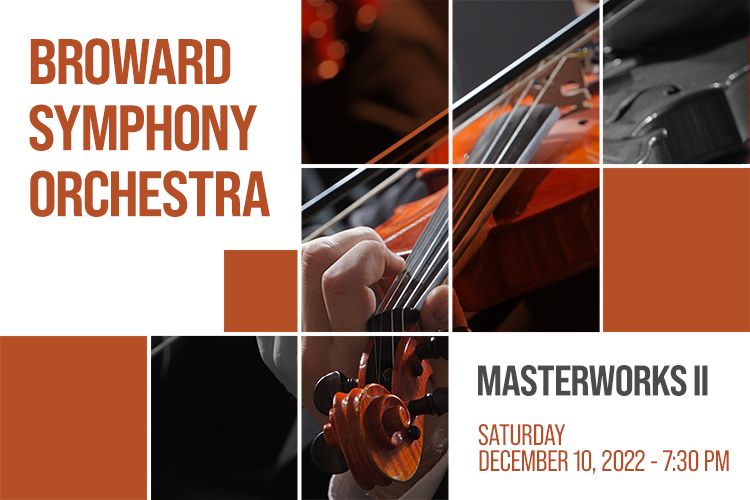 Overshadowed by some of his other historically iconic works, Dvořák's Symphony No. 6 is lesser-known but no less impressive and enjoyable. The program will also include Johann Strauss Jr's Die Fledermaus Overture and Vaughan-Williams' Fantasia on Greensleeves.
Location: Bailey Hall

Admission is free.
Seats are first come first serve.