Broward College Symphonic Band - Holiday Celebration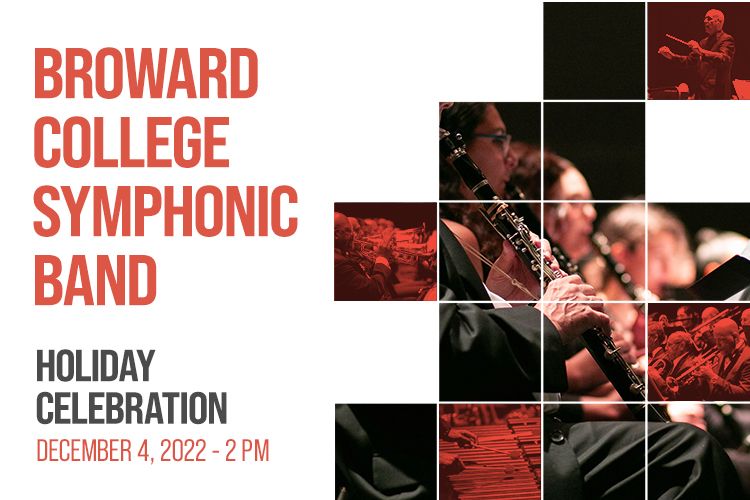 The Broward Symphonic Band will present a variety of selections with the Brass Choir, Woodwind Choir, Percussion Ensemble, and the Wind Ensemble to get you in the mood for the upcoming Holiday Season.

Location: Bailey Hall

Admission is free.
Seats first come first serve.