The Honors College's Annual Honors Colloquium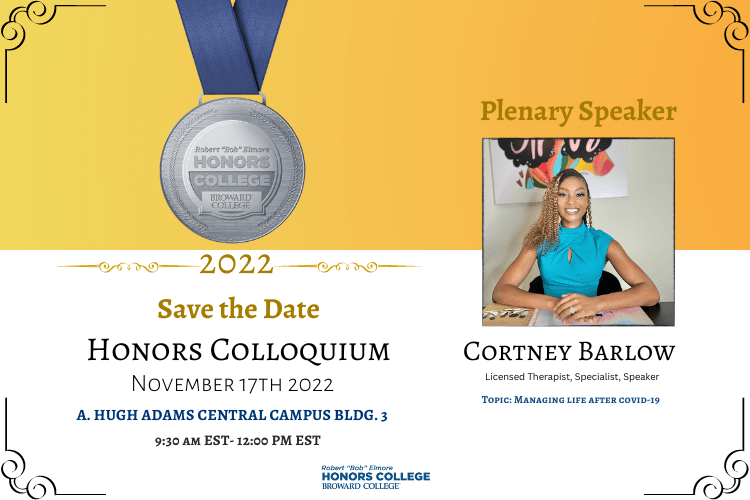 You are invited to attend the Honors College's annual Honors Colloquium on Nov.17th from 9:30am-12pm in building 3.
Our Honors Colloquium is our academic conference where various honor students will present their research projects to BC faculty/staff and their fellow classmates. You will also have the privilege to hear presentations from honors students located in our International Centers.
We will also have a special guest speaker, Cortney Barlow come and speak about post-covid mental health.
Lunch will be provided after the event.