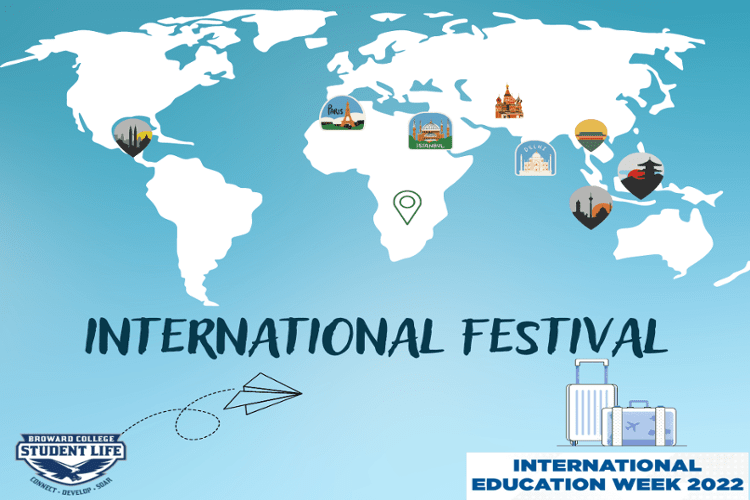 Join in the fun at the International Festival organized by Student Life on South Campus to celebrate 2022 International Education Week! Globe trot to seven continents in the world to learn about the food, fashion, culture or the in-thing to do at each location.
Learn a Nigerian folk dance, get a henna tattoo when you saunter to Asia, join in the Thong Throwing game as you sample a Tim Tam or compete in Root Beer pong in Europe! If those regions feel unfamiliar, head on to the Caribbean to soak up the carnival vibe or experience soccer fever in South America! Get your BC passport stamped as you embrace cultural diversity to earn some swag.
Make this "trip" memorable by snapping your memories at the photo booth!