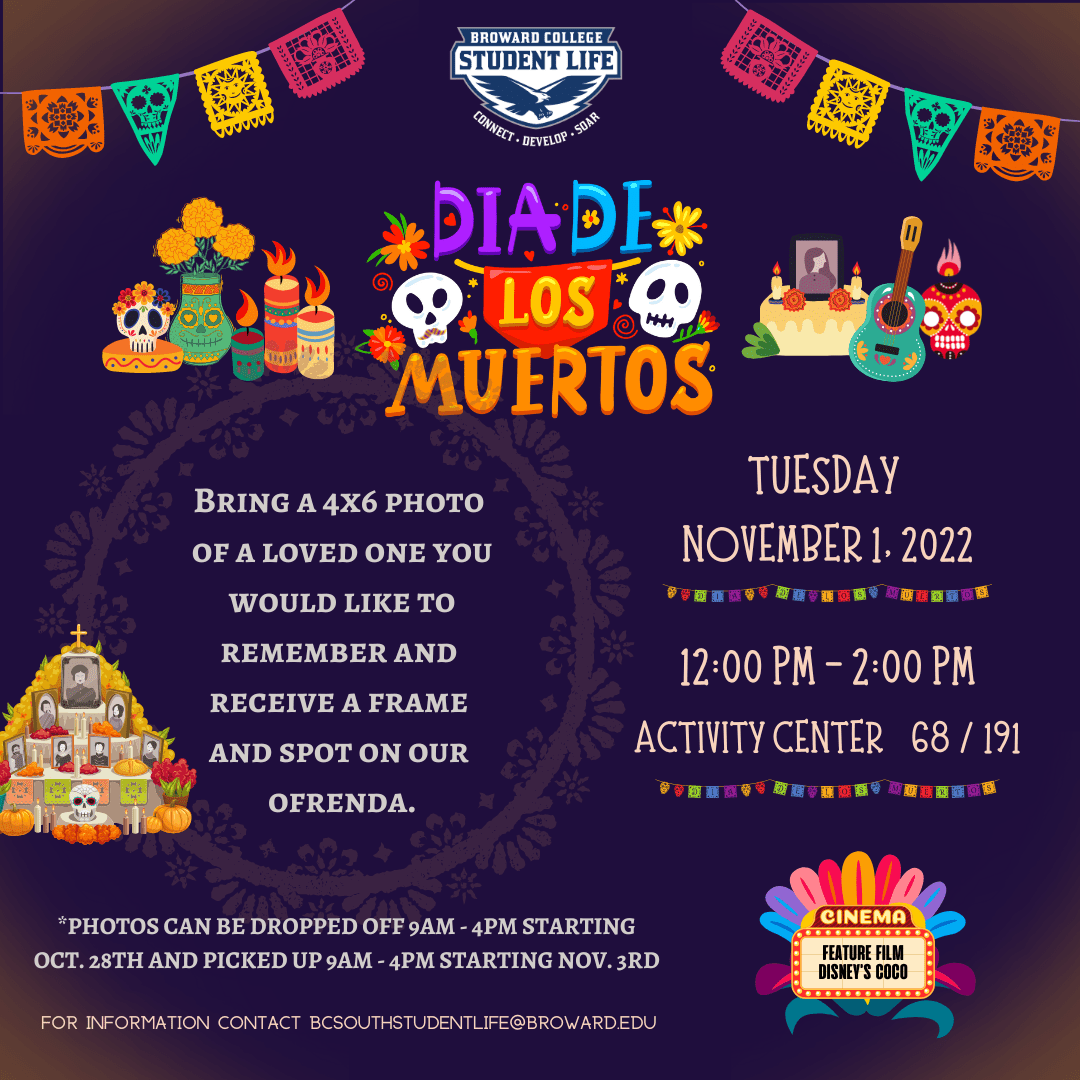 Join us for a Día de los Muertos celebration hosted by Student Life at South Campus. Bring a 4x6 photo of a loved one you would like to remember and receive a frame and spot on our ofrenda.
Date: Tuesday, November 1st
Time: 12:00 PM to 2:00 PM
Location: Activity Center / Building 68 Room 191
Photos can be dropped off 9 am - 4 pm starting October 28th and picked up 9 am - 4 pm starting November 3rd at the Student Life office, Building 68, Room 189.