Opening Reception - Paintings on Walls: Chris Marin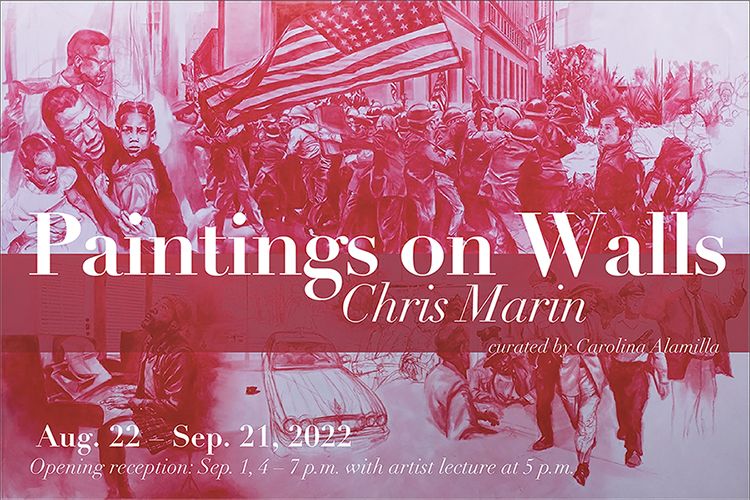 Paintings on Walls features the work of Chris Marin, Assistant Professor of Practice and Artist-in-Residence at Louisiana State University. Marin's work expands the definition of painting and portraiture through his large-scale, mixed media works. His paintings explore identity through historical and pop culture references, seeking to reveal the duality of cultural and personal experiences. Paintings on Walls is curated by Carolina Alamilla, Assistant Professor of Studio Art at Washington & Jefferson College.
Monday - Saturday: 9 a.m. - 3 p.m.
Wednesday: 9 a.m. - 8 p.m.
Opening reception: September 1: 4 - 7 p.m.